OUR HISTORY:
The Danieli Automation history talks about people, initiatives, simple and complex choices, sometimes difficult decisions and a strong determination to grow to achieve an important position.
Based on the intuition of Mr. Luigi Danieli, Danieli Automation was founded in 1969.
This intuition soon became a reality when a team of electrical engineers started to work in close collaboration with their mechanical partners from Danieli Officine Meccaniche, starting the design and production of electrical systems for the metals industry. First applications offered were elementary logic circuits in every form and analogue data processors in order to meet the growing requests of customers.

Established as a company for the design and production of electrical equipment for simple rolling mill machines, Danieli Automation has progressively changed its industrial targets. After the first automation devices based on electric and electronic hardware techniques, Danieli Automation continued expanding its steel process knowledge and the ability to control the processes by means of the most modern information technologies.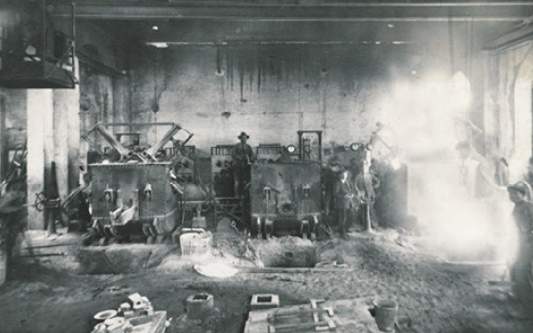 Today we can supply complete electrical and automation equipment for all types and sizes of plants in the steel industry, on a turnkey basis while keeping software development and know-how in-house.

Our company has grown up to the current size and technology level thanks to the contribution of those who in the first years worked in the workshop manufacturing enclosures and wiring panels, and later the engineers who designed electrical diagrams and cabinets, devices and systems for automation, control and supervision of processes and plants.