BUSINESS UNIT ORGANIZATION


RESPONSIBLE FOR THE TRANSFER
OF TECHNOLOGICAL KNOW HOW
Danieli Automation HQ Italy
Danieli Automation Worldwide
Danieli Taranis
Danieli Taranis provides electrical engineering and automation/process controls for the metals industry in North America. Together with Danieli Automation SpA, Buttrio (Italy), Danieli Taranis supports the needs of North American steel producers with innovative products and systems on the cutting edge of technologies such as: LV/MV drives, induction heating systems, special gauges and sensors, advanced process control systems.
Danieli Telerobot
Danieli Telerobot Labs offers the highest level of expertise and turnkey solutions, specializing in the development of customized machines and robots. We provide beginning-to-end project planning and design, from feasibility and conceptual studies to integrated solutions and product delivery. Our results are guaranteed by the integration of all steps of the process: design, engineering, procurement, manufacturing, tests and certifications, field constructions and after-sale services.
Daco LTD
Danieli Automation Company Ltd (DACO), a Danieli Automation's owned subsidiary, offers complete electric motor repair, refurbish, rewind and rebuild services. As part of Danieli Group, one of the world's largest suppliers of equipments and plants for the metal industry, design and engineering of electrical apparatus, DACO is established with real emphasis on quality and close attention to customer service.
Danieli Systec
As a Computer Engineering and Process Automation company, SYSTEC in partnership with DANIELI Automation has obtained a respectful position in steel making plants market.
SYSTEC's capabilities have ranged from small size automation units, through to sophisticated complete plant automation up to special Client request for existing plants upgrading. Site management supervision, commissioning, training and after sales service have been executed successfully worldwide.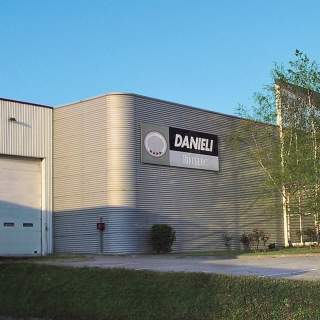 Danieli Rotelec
Global pioneer and world leader in the design and manufacture of electromagnetic systems and induction heaters, Danieli Rotelec is a leading company in the manufacture of electromagnetic stirrers for conticasters and induction bar edge heaters for hot strip mills, offering a unique combination of metallurgical process know-how, and expertise in designing / self-manufacturing of equipments.
Danieli India
Danieli India Limited (DIL) is a fully owned subsidiary of Danieli & C. and has its Indian headquarters in Kolkata with branch offices in Mumbai and Chennai. DIL Automation Division is a fully capable Project Electrical and Automation team within Danieli India Limited supported by Danieli Automation SpA.
The state-of-the-art factory in Sri City manufactures all critical and noble mechanical equipments for steel plant applications as per
DANIELI design, engineering and stringent quality standards.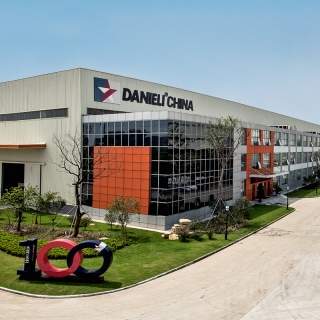 Danieli China
Danieli China is one of the most important engineering, manufacturing and R&D centers of the Danieli Group in Asia. It's main location is in Changshu, which is close to Shanghai. Following the philosophy of worldwide quality across the Danieli Group, Danieli China has innovation spirit in its DNA. It is backed by an expert team in Automation Engineering, with quick response in automation software design for PLC, Scada-based systems and Level 2 process control
DANIELI AUTOMATION MANAGEMENT
Board of Directors
Ing. Antonello Mordeglia
PRESIDENT
Dr. Alessandro Brussi
VICE PRESIDENT
Ing. Alessandro Ardesi
CEO
Ing. Enrico Plazzogna
ADMINISTRATOR
Dr. Stefano Stafisso
ADMINISTRATOR
Sig. Marco Ometto
ADMINISTRATOR
Board of Statutory Auditors
Dr. Michele Del Fabbro
PRESIDENT
Dr. Alessandro Ardiani
AUDITOR
Dr. Vincenza Bellettini
AUDITOR
Dr. Marco Kraner
DEPUTY AUDITOR
Dr. Cristina Selenscig
DEPUTY AUDITOR