DIGI&MET
Simplifying Metals Complexity
The challenge of the new globalized market and the current steel market outlook characterized by plant underutilization, are the elements leading metal producers to seek for low CapEx investments, aiming at improving the efficiency of the production facilities, the quality of the products, the health and safety of the workers as well as the environmental sustainability.
In this scenario, DANIELI has created a new cross-functional business unit named DIGI&MET whose mission consists of developing and implementing new plant design concepts, based on digital innovation, and also new business models, based on servitization and outcome economy principles.
The smart approach
There are no known techniques, beyond simulation, that will identify the behavior of a physical phenomenon even before it manifests itself. For this reason Danieli, and in particular Danieli Automation, is proceeding to develop a technology that, assisted and integrated by a modern automation system, is able to prevent and/or correct deviations from the desired process profile.
Q3-MET
MANUFACTURING
EXECUTION
SYSTEM
Everybody knows today that the implementation of a modern MES system is mandatory for an integrated plant.
The combination of the Smart Approach with the functionalities of Q3MET can do even more:
1) -90.000 t/y Overflow Material
2) +6% Material Yield
3) -1 Day Produced-to-Shipment Lead Time
And the added value can become even more significant, when this approach is applied to the manufacturing of special steel.
Look to EAF scenario! One of the most energy-consuming sources within steelmaking industry! The application of the smart approach gave the opportunity in selecting easily and quickly the best practice. On these basis one of the most performing DANIELI EAF reduced the specific energy consumption of 25Kwh-ton with -1' PON and -2.4' TtT with an overall increase of productivity of 8 t/h.
Q-TEMP
TEMPERATURE ESTIMATION
As everyone knows, temperature is important in the steelmaking process! a) For cost reason b) For technology reason and many more By means of the smart approach, used within the technology of a dedicated device, the prediction accuracy is today 5C° compared with a modern measurement system.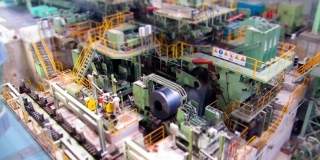 Q-CQE
QUALITY COMPLIANCE
PREDICTION
Prediction is a magic word who everybody is looking in order to reduce risk and time! Thanks to the smart approach implemented in a Coil Quality Estimator (Q-CQE) predicting mechanical properties such us Yield Strength, Tensile Strength and elongation, we got
a) -25 % Tested sample
b) 97.5 % Prediction in range
c) +5,6% Prime material