DANIELI AUTOMATION NEWS
2020, 19th May
Two automation revamping projects successfully implemented at Gerdau Pindamonhangaba, Brazil
A period of intense activity efficiently carried out by Danieli do Brazil Team
---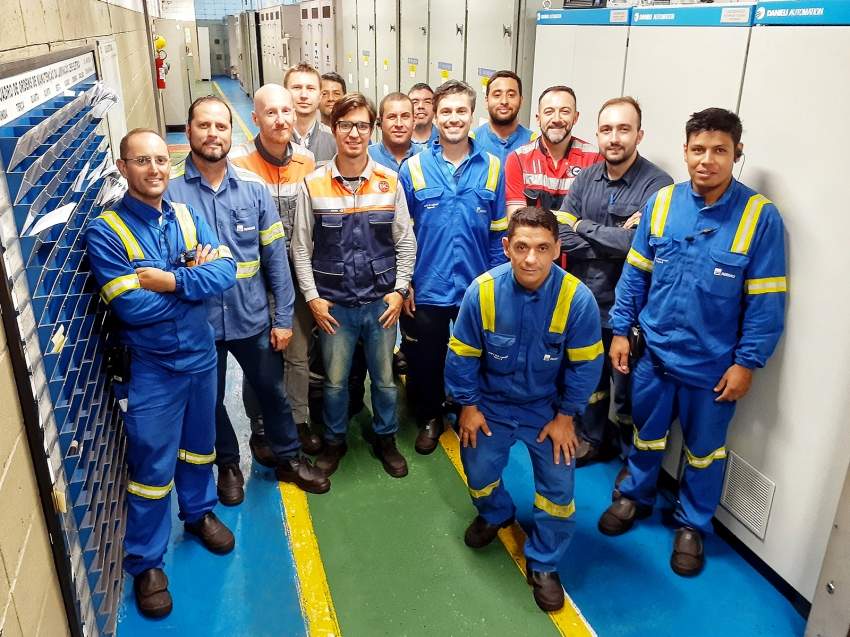 After a contract to upgrade the intermediate shears automation system in the past few years and a LTA agreement for technical assistance, now is the turn of the Rolling Mill No. 2 Process Control Automation at Gerdau Pindamonhangaba to be successful modernized by Danieli Automation.
The plant produces specialty steel bars for the automotive industry, with very strict tolerances and high quality requirements and controls.
Modernization activities has been completed during maintenance plant shutdowns, without delays or impacting on plant production and fully guided by Brazilian Automation Team (Project Management, Process Automation and Drives) in collaboration with Danieli Service for the new parametrization of Rolling Mill.
The two projects in detail:
GARRET LINES
New automation and drives for the two garret lines on Rolling Mill #2.
Aim of this project is to upgrade and improve the process control of garret lines.
> New Technological WorkStation dedicated to Process set-up functions;
> New control desk with key panel and local control station;
> New HMI;
> New PLC for mill control and evacuation, with relevant application software;
> New drive to substitute original Westinghouse drive.
BARS AND PLATE SECTION
Bars and plate section Rolling mill automation revamping to upgrade the speed control of existing rolling mill.
> New TWS, with process setup functions to control the entire rolling mill;
> New control desk with key panel;
> New PLC for mill speed control with relevant application software;
> Interfacing with existing BGV stands and Kocks converters via profibus.
The setup of entire Rolling Mill is now managed by the new TWS in a centralized mode. Morevoer, all HMI screens have been redesigned using Danieli Automation standard. For an effective traceability of the product, the outgoing materials from reheating furnace is followed by a precise tracking system.
Finally, FAC (Final Acceptance Certificate) was signed for both revamping projects, with customer's full satisfaction.