DANIELI AUTOMATION NEWS
2020, 11th March
Final Acceptance Certificate for automation revamping at PT Krakatau, Indonesia
Only 10 days to reach contractual top speed
---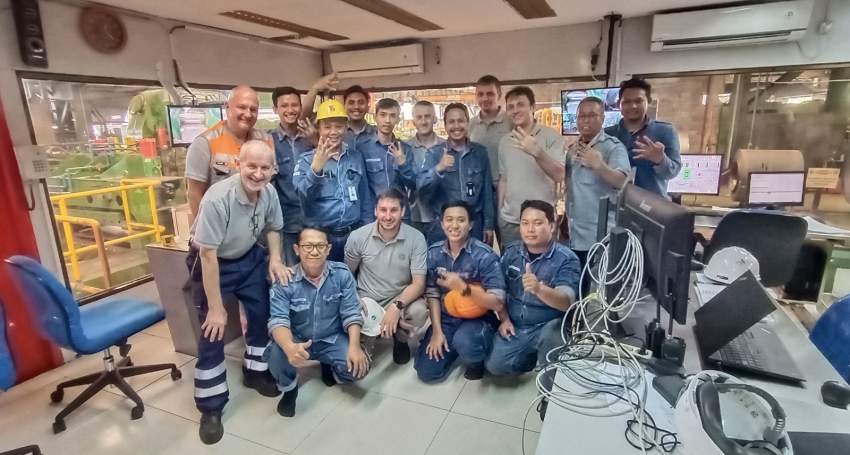 Final Acceptance Certificate was signed at PT Krakatau, Indonesia, for the automation revamping of hot skinpass mill.
The turnkey modernization involved new AC drives and a new automation control system to ease ad reduce maintenance and enhance plant performance.
The new drives are more user-friendly and introduce power recovery capability (regenerative DC Link), enhancing plant performance and reduced power consumption.
After on time delivery, contractual top speed has been reached in 10 days only from line restart.
An important teamwork goal for Danieli Automation and PT Krakatau which confirms that a good partnership with the customer is the essential success factor.