DANIELI AUTOMATION NEWS
2020, 31st July
Danieli Automation Q-CMC2 to be a step ahead in zinc coating mass control
Liberty Magona and Danieli Automation together for OPEX optimization on the existing galvanizing line #4 at Piombino (Italy)
---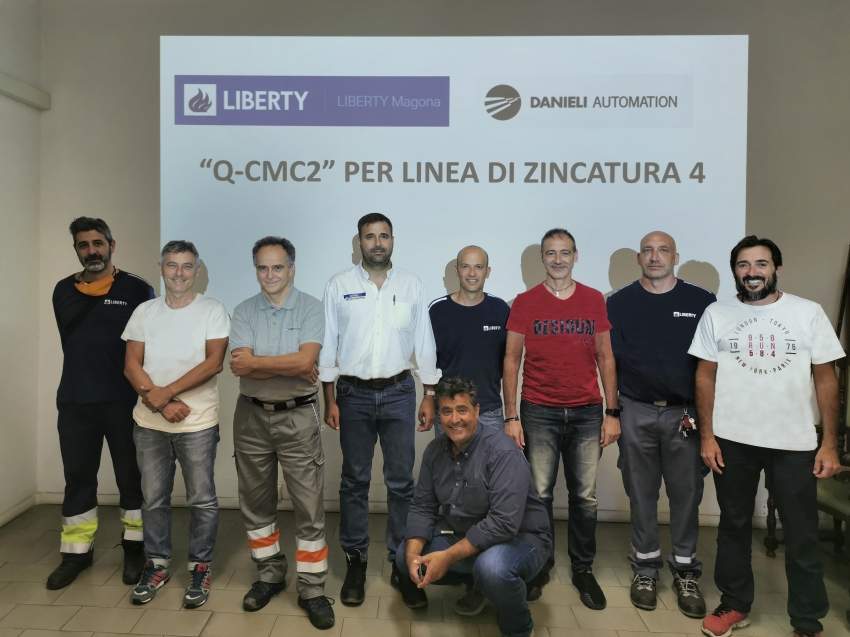 Liberty Magona will install the Danieli Automation's Q-CMC2 (Q-Coating Mass Control) on their existing galvanizing line #4 in Piombino (Italy).
Thanks to this installation, that will guarantee a return of investment estimated in few months, Liberty Magona will improve the OPEX in zinc bath area, uniformly levelling also the coating over the coil length thanks to the automatic control performed without any operator intervention.
The Q-CMC2 will be implemented on HiPAC controller, the high-performance automation platform IPC based developed by Danieli Automation and it will be interfaced with the existing automation systems which manage the air knives and line portion.
This important order strengthens the collaboration partnership established between the two companies, started one year ago with the successful revamping of the pickling line.
Danieli Automation confirms, one more time, its strong competence in processing lines providing technological packages suitable also to third parts installations and focus on the quality improvement of the final product and cost optimization.
A winning solution for final users to be step ahead in OPEX reduction!